Test devices for Mammographic X-ray units
including carrying case
VD02034343
for acceptance and constancy tests
according to DIN V 6868-152
for film-screen mammography, DIN 6868-7
Checking artefacts with a cassettes format
No additional PMMA plate of this size is
Two PMMA plates of this size
(18 cm x 24 cm) can be placed side by side.

6 mm PMMA plate with: resolution test,
low contrast objects, area of increased
radiation attenuation, steel balls for
checking the primary beam, marked areas
for dose detector and for measuring

40 mm PMMA block, consisting of
including carrying case
VD0403701
Anthropomorphic tissue equivalent phantom
The outer cover is simulating fatty tissue
and the objects are simulating micro
calcifications, fibrous calcifications in ducts
and tumor masses in glandular tissue,
can be used for CR / DR mammography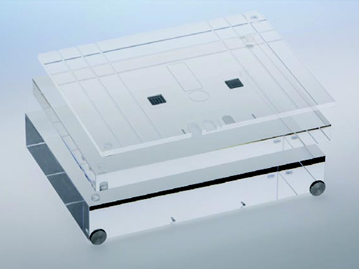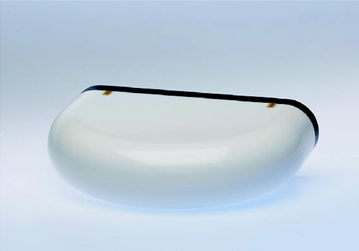 Digital test devices according to PAS 1054 (German standard)
incl. carrying case
VD0203715
for constancy tests (screening and
curative) at digital mammographic X-ray
equipment (CR/DR systems)

40 mm base plate with integrated Al step
wedge with 14 steps from 0 to 5.2 mm
and 2 rows of steel balls for checking the
image limitations towards the thorax side.

6 mm structural plate with recess for

2 rows of steel balls with integrated
turnable resolution test in line groups
of 5, 6, 7, 8 and 10 lp/mm.

PMMA-test insert with square marking

Test insert for constancy tests – ACR

Test insert high contrast resolution

Test insert contrast – noise ratio

Attenuation body 2 x 20 mm and
attenuation body 2 x 10 mm
incl. carrying case
VD0203710
for acceptance-/ and constancy tests
at digital mammographic X-ray equipment

40 mm basic body with integrated al step
wedge with 14 steps from 0 to 5.2 mm

6 mm structural plate with recess

2 rows of steel balls with integrated
turnable resolution test in line groups
of 5, 6, 7, 8 and 10 lp/mm

Attenuation body 3 x 20 mm PMMA

Attenuation body 1 x 10 mm PMMA

Attenuation body 1 x 6 mm PMMA
(at some X-ray units neccessary)

Test insert PMMA with square marking

Test insert for acceptance tests with

Test insert for constancy tests - ACR

Test insert high contrast resolution - HK

Test insert contrast-noise ratio - KRV