An essential advantage of the portable contamination monitor CoMo-170 is the innovative detector technology, which does not use any gas-flow or gas-filled detectors at all. A thin-layer plastic scintillation detector is used.
This type of detector is both, α-, β- and γ-sensitive. In case of mechanical damage of the detector foil, the detector does not have to be repaired by the manufacturer, unlike a xenon detector, which is time consuming and costly. Instead, the repair is simple, cheap can be performed by the user.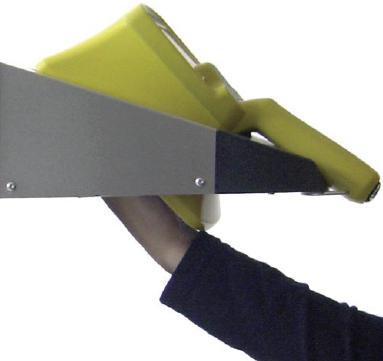 Stationary use of the CoMo system in active wall stati- on with time-controlled measurement. Automatic switch to background measurement. Inductive charging of the inserted rechargeable batteries.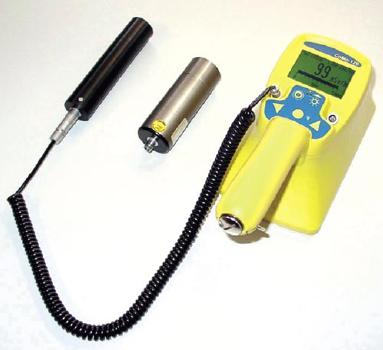 CoMo with connected detector for dose rate measurement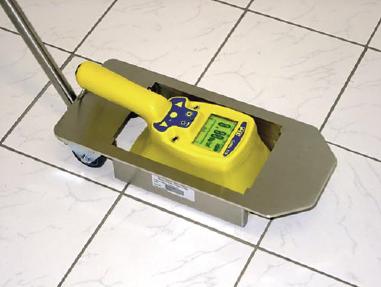 CoMo placed in a floor bogey