Technique
The SdCam is a compact digital Gamma Camera System, developed and manufactured in Germany, designed for the diagnostic of thyroid diseases.
The high resolution digitizing of the individual photomultipliers signal (for detailed description see the UniCam folder) realize a signal processing on highest level. The 25 high end Hamamatsu photomultipliers and the Windows XP Professional based UniCam computer system are the base of quality and functionality. For detailed description see the UniCam folder.
Variety of usage
As a result of the compact design of the stand as well as in the inclination of the adjustable detector head, electrically variable in the height, arise an enormous flexibility and a small space requirement.
The SdCam stand is according to standard equipped with wheels, which allows mobility in an area. Over set screws the system is easily adjusted able in the height and can be fixed at the same time. A special collimator for the thyroid examination is part of the standard system. Additional to the TC99m standard collimator also a Iodine 131 collimator is available.
The comfortable patient planning software program ensures effective planning of examinations and the following archiving.
Automatic sequences of functions and applications
A configurable operational sequence leads you by the entire diagnostic process. This simplifies the routine and reduces the time effort.
This includes:
Automatic input of gamma counter data
Automatic marking procedures
Variable zoom for magnification of image parts during acquisition
Rotation in 90° and various angles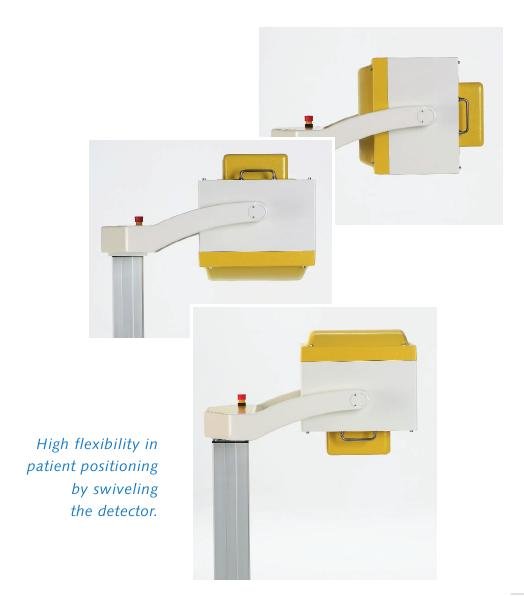 Nuclear computer
The outstanding characteristics of the SdCam is combined with our UniCam computer system. Available with a whole set of equipment variants, with integration in HIS, RIS and PACS. All DICOM modalities are implemented.
For details please see the UniCam folder. Alternatively or additionally it is possible to do processing with the Odyssey computer by transfer or emulation of this computer system.
Individual colors
The individual color organization can be realized after your conception.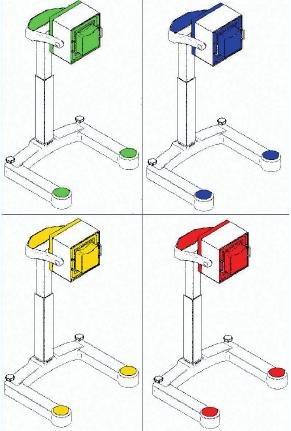 Space Requirements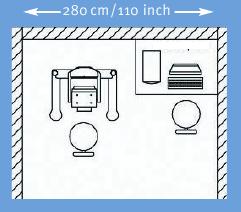 Acquisition and processing software
Thyroid Diagnostics
comfortable handling of the syringe administration.
Individual setups for the printouts (Size, ROl's, thresholds etc.).
Automatic ROl's contour finding with defined threshold value.
Volume calculation with several algorithms.
Usual isotopes are preconfigured.
Acquisition of.dual or triple isotope's (several energy windows)
Generation of subtraction images for parathyroid diagnostic.