Nuclear Associates Model 74-001
•
Verify heterogeneity corrections
•
Correlate CTU to electron density
•
Check dose distributions in
•
Check depth doses and absolute
•
Verify individual patient treatment
•
Calibrate film with ion chamber
Complete QA from CT imaging to dose verification
The Model 74-001 IMRT phantom is designed to address the complex issues surrounding commissioning and comparison of treatment
planning systems and verification of individual patient plans and delivery.
The phantom is circular in shape, approximates the size of an average patient, and is manufactured from unique proprietary materials
that faithfully mimic bone and water within 1% from 50 keV to 25 MeV. This enables thorough analysis of both the treatment planning
Tissue equivalent interchangeable rod inserts for ionization chambers allow for point dose measurements in multiple planes in the
phantom and film calibration. The phantom also supports film dosimetry with not only standard radiographic films but also GAFCHROMIC
®
media. Optional inserts are available to support a variety of other detectors including TLD's, MOSFET, and diodes.
The Model 74-001 accommodates one Ready Pack™ 10 x 12 inch film in transverse orientation, two radiochromic or radiographic
10 x 10 cm films in transverse orientation and/or a stack of thirteen radiochromic films pre-cut to 63.5 x 63.5 mm* in three different
The Model 74-001 includes five different Electron Density reference plugs that can be interchanged in five separate locations within
the phantom. The surface of the phantom is etched with grooves to ensure proper orientation of the CT slices and accurate film to plan
registration. An optional cranial bone ring is also available.
* GAFCHROMIC MD-22 Therapy Dosimetry Media (Model 37-041-2525), package of twenty 2.5 x 2.5 inch octagonal shaped sheets.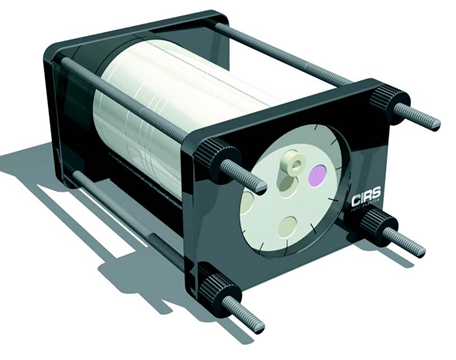 Specifications Head and Neck
(Model 74-001)
1 - Film stack or gel cassette
5 - 1 and 2 cm spacers for film stack positioning
3 - Two 1 cm slabs for film dosimetry
6 - 2 and 3 cm spacer slabs
Water Equivalent Homogeneous Section drilled to
accommodate rod inserts, 15 cm thick
Bone Equivalent Rod Insert with Ion Chamber
1
Cavity Slab to accommodate Film Stack or Gel
Water Equivalent Rod Insert with Ion Chamber
Film Slabs, 1 cm, Film Cavity 10 x 10 cm
Film Stack for Small Volume 3-D Image
Water Equivalent Rod Inserts, 15 cm long
CT to Film Fiducial Markers in Film Slabs
Bone Equivalent Rod Insert, 15 cm long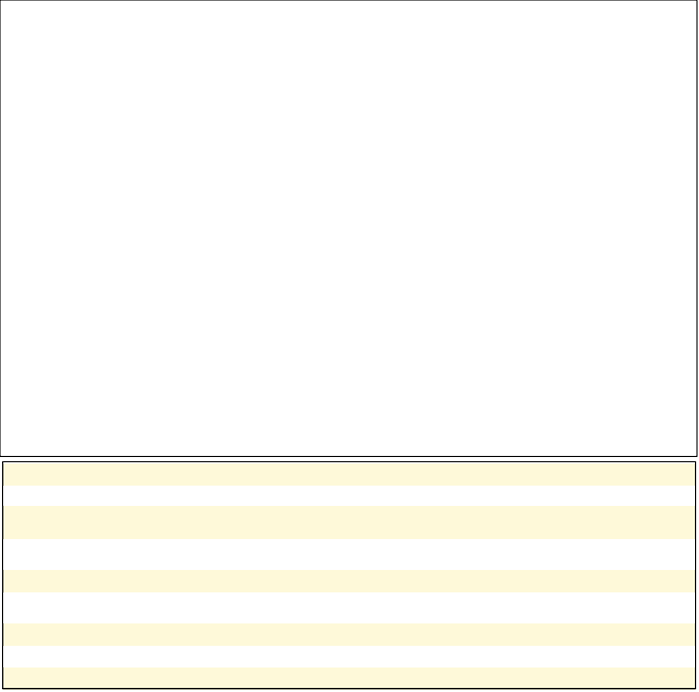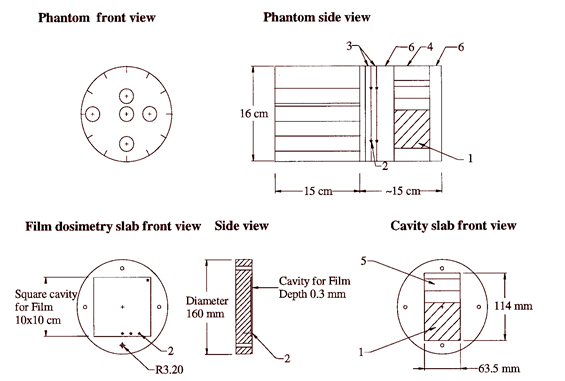 Specifications
(continued)
Rod with ion chamber cavities
Rods with chamber cavities are included with each phantom. See specific
phantom description for details. The rods are 1 inch in diameter and are
15 cm long. They are available in water, bone, or lung equivalent material.
Should your chamber not be listed below, contact Syncor Radiation
Management Customer Service for assistance.
When ordering, specify part number and cavity code.
IMRT Phantom - Head and Neck
Water Equivalent Rod Inserts (5 cm) for TLD's
0.6 cm
3
Farmer-type Chambers without buildup cap,
PTW, Nuclear Enterprise (NE), Victoreen 580-006-WP
0.6 cm
3
Farmer-type chambers with buildup cap, PTW,
Electron Density Reference Plugs
(set of 4: lung, bone, muscle, adipose)
Capintec PR-06G with buildup cap
Capintec PR-06C without buildup cap
Nuclear Enterprise (NE) 2533 without buildup cap
Electron density reference inserts
PTW N31003 0.3 cm
3
without buildup cap
PTW N31002 0.125 cm
3
without buildup cap
Exradin T-14 Microchamber
0.2 cm
3
Farmer-type Chamber without buildup cap
PTW 31006 without buildup cap
PTW 23331 without buildup cap
Nuclear Enterprise (NE) 2611A without buildup cap
Victoreen 550-6A Ion Chamber with buildup cap (X-10)
Victoreen 550-6A Ion Chamber without buildup cap
Wellhöfer IC15 Ion Chamber without buildup cap
Capintec PR-06G without buildup cap
Wellhöfer IC70 with buildup cap