•
Agrees with true water within 0.5%
•
Won't break or crack, even under
•
Provides the closest dosimetry
characteristics to natural water,
over the entire oncology energy
•
Allows for easy and accurate
calibration and energy checks
•
Needs no correction factors,
making it fast, easy and convenient
Plastic Water is a unique, solid
phantom material that will
change the way you perform
high-energy calibration in both
electron and photon radiation
oncology. With Plastic Water,
you'll achieve the results you
want without spending extra
time, effort or money. Why?
virtually identical to water in
dosimetric properties, but easier
With plastic water, you'll be
able to calibrate photon and
electron beams within 0.5% of
true water dose, and do it quickly, easily and cost-effectively.
High-energy calibration in radiation oncology doesn't have to be difficult, time-
consuming or costly. With Plastic Water, you'll never be bothered with cumbersome
water tanks or charge storage problems again.
•
Is available in a wide range of
thicknesses, starting as low as
0.1 cm, to meet all of your
•
Is compatible with a variety of
chambers, making it the most
versatile solid phantom material
available. (Custom cavities are
available to accommodate any ion
chamber on the market; simply
provide detailed drawings when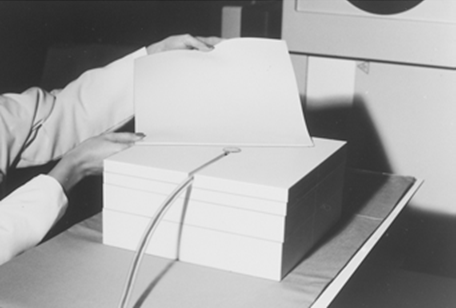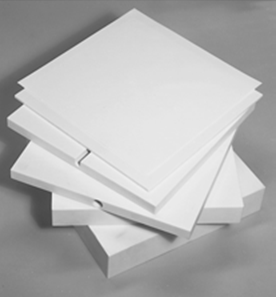 Thickness tolerances
± 0.01 cm
Individual slab thicknesses, model numbers, and sizes
Plastic water can be drilled to accommodate the following chambers
Wellhöfer Farmer-type Ionization Chambers
Wellhöfer Thimble Ionization Chambers
Wellhöfer Roos-type Parallel Plate Ionization Chamber
Nuclear Enterprises (NE) Chamber
Nuclear Enterprises (NE) 0.6 cm
3
Farmer Chamber with 0.25-2 mV cap
Nuclear Enterprises (NE) 0.6 cm
3
Farmer Chamber without buildup cap
Nuclear Enterprises (NE) 0.6 cm
3
Robust Ion Chamber
PTW 0.3 cm
3
Ion Chamber (beam plotting)
PTW 0.6 cm
3
Farmer-type Chamber without buildup cap
PTW Markus Electron Beam Chamber
Victoreen Orthovoltage Diagnostic Chamber
Victoreen 0.6 cm
3
Farmer-type Chamber without buildup cap
Capintec Wide Range Diagnostic Chamber
Capintec Farmer Replacement Chamber
Capintec Farmer-type Chamber with fully-guarded stem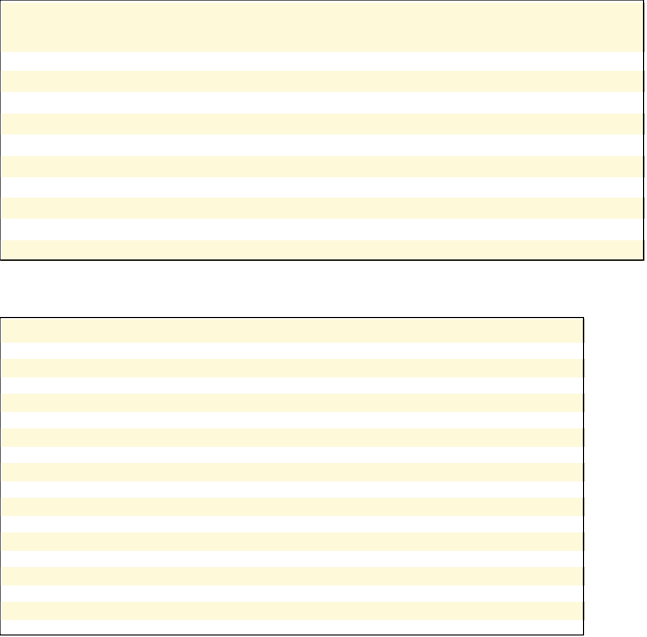 Specifications
(continued)
Plastic Water pre-drilled for standard cylindrical chambers,
74-608-2020 2.0 x 20 x 20 cm
74-608-2525 2.0 x 25 x 25 cm
74-608-4040 2.0 x 40 x 40 cm
74-608-3290
Drilled for 30-329 PTW Markus Electron Beam
Plastic Water Film Cassette, 8 x 10 inch
Plastic Water Film Cassette, 10 x 12 inch
74-608-3510
Drilled for 30-351 PTW 0.6 cm
3
Farmer-type
74-619 Any cavity drilled in plastic water
74-619-1000 Plug for any cavity drilled in plastic water
(Please provide specifications when ordering)
5.5 MeV electron calibrations, and higher
Weight of set: 10 lb (4.5 kg)
5.5 MeV electron and photon calibrations, and photon beam
Weight of set: 47 lb (21.4 kg)
5.5 MeV electron and photon calibration, and higher
Weight of set: 40.3 lb (18.3 kg)